The "Purse Project" originated in Ottawa with two women, who, after hearing of the struggles of homeless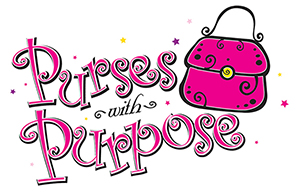 women accessing personal care items, decided to do something about it. As one of the organizers noted, "Women often arrive at shelters with nothing but the clothes on their backs." From this came the idea of filling a gently used purse with personal care/hygiene products and making them available to women in need.
The Westminster United Church Women liking the idea of women helping women, have taken on this project and asked the Orangeville community to help women in need of such care in the Caledon/Dufferin Area. Gently used purses are filled with shampoo, feminine hygiene products, deodorant, bars of soap, Q-tips, cotton balls, toothbrushes & toothpaste, mouthwash, socks, slippers, gloves, lotion, nail polish and nail polish remover, combs and small brushes, hair elastics, gift cards to grocery stores or discount stores. Each purse has a different selection of items.
The community response has been excellent and recently Lynne Smith, Project Coordinator, dropped off twenty-five purses filled with women's personal care and hygiene products to Chief Wayne Kalinsky of Orangeville Police Services and to Dorothy Davis, Executive Director of CaledonDufferin Victim Services, for distribution.
To date, purses have been delivered to Choices Youth Shelter, St. Vincent DePaul, Westminster United Church, and St. Mark's Anglican Church.
Thank-you Westminster United Church and the Orangeville community for helping women in our community!