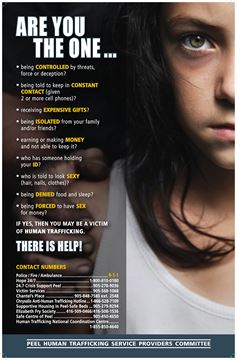 Mississauga News
Girls as young as 15 found emotionally and physically traumatized.
Men and women working in tandem as pimps to recruit young prostitutes.
This is just a small sample of the sickening human trafficking landscape in Mississauga and Brampton, which is showing no signs of slowing down.
"There's lots of money to be made," said Peel Regional Police Insp. Taufic Saliba, officer-in-charge of the Major Drugs and Vice Unit. "It's really a process where they start to control the lives of these victims emotionally, psychologically and financially."
Peel police statistics show the force made 39 arrests last year for human trafficking, laying 244 charges.
This year, between January and June, police charged 25 people and have already laid 149 charges.
"We are seeing a higher rate in 2016," Saliba said. "Peel is a major urban centre. It has come to the forefront in Peel and other jurisdictions. Everybody is dealing with it."
Peel police have nine officers devoted to human trafficking investigations in their vice unit.
Const. Joy Brown of the force's community safety unit, said officers want the victims to know that police are here to help.
"There are some who are hesitant or afraid to come forward," she said. "We want them to know we're here to help."
That campaign is being realized with posters being plastered across the region by the Peel Human Trafficking Service Providers Committee, made up of police, community support workers and other groups, asking victims to come forward and call one of several phone numbers.
Peel police have also been working with the Greater Toronto Hotels Association, asking hotel staff to look for potential signs of pimping or human trafficking in their establishments. These include: guests paying with straight cash, young females walking in with older men and people staying in a room without having any luggage.
Peel police also provide victims with supply bags containing personal items, clothing and gifts cards for food.
These bags are provided through a government grant and provide victims with the basic necessities they need until long term assistance and support is provided, Saliba said.
Recently, The News spoke with a former prostitute in Peel about the torture she endured.