Caledo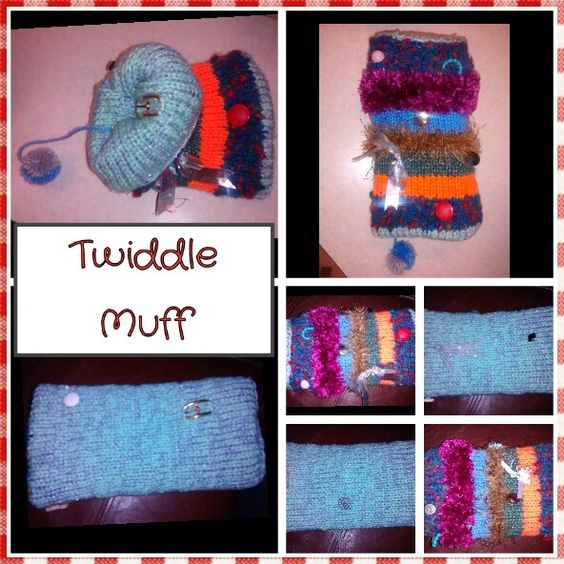 nDufferin Victim Services just received a generous donation of 20 Twiddle Muffs from the Peel Art Gallery, Museum and Archives (PAMA). After reading a story we had posted on our Facebook page, the Peel Art Gallery staff reached out to CDVS with the offer of the donation for some of our clients.
For those of you who are not familiar with Twiddle Muffs, they're a knitted muff with items attached so that an individual with dementia, brain injury, anxiety or other conditions leading to restless hands can "twiddle" and keep their hands occupied. It provides a wonderful source of visual, tactile and sensory stimulation and at the same time keeping hands snug and warm. Having something to hold and manipulate, something to "twiddle" or fidget with, has a calming effect on a person. The textures, the gadgets, the warm coziness of the Twiddle muff are all there for just that reason.
CDVS is hopeful these beautiful hand knitted muffs will bring comfort to some of our most vulnerable clients during a time of trauma or crisis. This is another wonderful example of the altruistic nature of the community in which we live and work.